Today's Seminars 6/18
Monday 6/14
Tuesday 6/15
Wednesday 6/16
Thursday 6/17
Friday 6/18
DEPARTMENT OF MATHEMATICS
**The Department Staff will be working remotely**
SKYE HALL 208
Tel: (951) 827-3113
Fax: (951) 827-7314
Office Hours:
8:30 a.m. - 11:45 a.m.
1:00 p.m. - 4:45 p.m.
Virtual Society for Mathematical Biology Annual Meeting 2021
June 13 - 17, 2021
We are excited to virtually host the meeting on behalf of the University of California Riverside (UCR) along with the inclusion of most colleges and universities in California!
While COVID-19 continues spreading across the world, the Society for Mathematical Biology is keeping the health and safety of our members as our top priority. To reduce or slow the spread of infection, we will hold our 2021 Annual Meeting in a virtual form between June 13-17, 2021. We acknowledge that many are facing challenging personal and/or professional circumstances, but we hope that our virtual Annual Meeting will allow our community to stay connected, share research, and support each other. The meeting will be held 24 hours a day to maximize the participation of people across the world.
For registration, schedules and more please visit smb2021.org
MICROTUTORIALS
When learning calculus at college level, students often encounter difficulties overcoming word problems, or extracting mathematics from the context of a certain subject. The instructors also encounter time limitations to teaching with sufficient depth, coverage and illustrations.
The Microtutorials in Mathematics project team at UCR has conceived a new approach to producing supplementary instructional materials. It produces a collection of microtutorials as supplementary instructional and learning materials. The intent is to assist the students and instructors to overcome such difficulties and pressures, with the help of online learning. The students could use them freely on any topics of their choice.  The videos are produced with follow-up questions to enable instructors to flip their classrooms if desired.
Math Alliance: Providing educational success to underrepresented and first-generation students is an important part of UCR's mission.
 
The National Alliance for Doctoral Studies in the Mathematical Sciences -

 

Math Alliance

 

- is a community of math sciences faculty and students with the following goals:
To increase the number of doctoral degrees in the mathematical sciences among groups that have been traditionally underrepresented in those fields.

To improve placement of students from these groups in doctoral programs in disciplines that recruit undergraduate mathematics majors.

To increase the number of Phds from these groups who enter the professoriate in the mathematical sciences as well as other appropriate professions.

To increase funded research collaborations among faculty members at the universities with mathematical sciences doctoral programs and faculty members at colleges and universities focused on undergraduate students.

To foster the growth of a community of mathematical scientists that promotes a diverse workforce.
If you are interested in becoming a Math Alliance Scholar, please feel free to contact Dr. Fred Wilhelm. The benefits include access to Math Alliances Facilitated Graduate Applications Process and possible funding to go the the Alliance's Field of Dreams conference.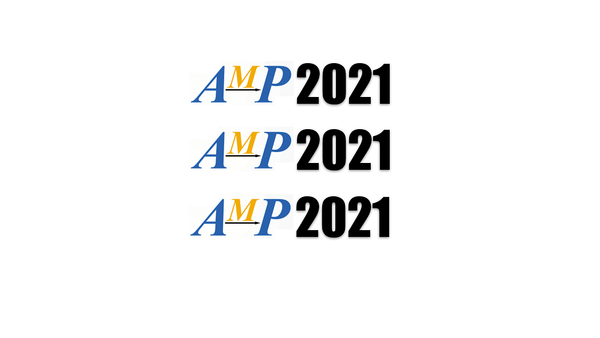 Advanced Mathematics Program 2021
Zoom
A workshop designed to prepare undergraduate students for proof-based mathematics. AMP is a 4-week program that will be held July 5th - July 30th. It will be held remotely.You must have completed the full Math 9 sequence (or equivalent) to apply for AMP. The application form can be accessed HERE. You will be required to commit…
View Event »
More About the Event:Advanced Mathematics Program 2021
Women in Combinatorics and Representation Theory
Conference will be held virtually.
  The theme of UCR's Third Annual Workshop on "Excellence and Diversity in Mathematics" is "Women in Combinatorics and Representation Theory". It will take place on May 15-16, 2021 online. For program details and to register online, please visit https://sites.google.com/g.ucla.edu/ucr-diversity-2021/
View Event »
More About the Event:Women in Combinatorics and Representation Theory